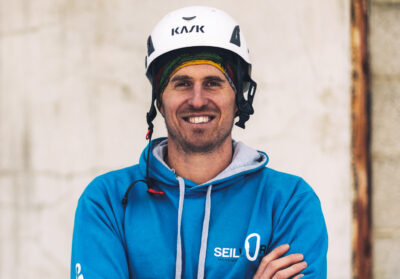 DOMINIC MALINA
Australian Dominic Malina is both managing director and instructor at SEILWORX. After his studies in extreme sports, he also completed an apprenticeship as a carpenter. Afterwards, he worked as a booth builder and instructor for climbers. Since climbing has always been one of his hobbies, he completed an industrial climber training with the highest level after moving from Australia to Germany. After several years of professional experience in the field of working at heights, he finally founded SEILWORX in 2016.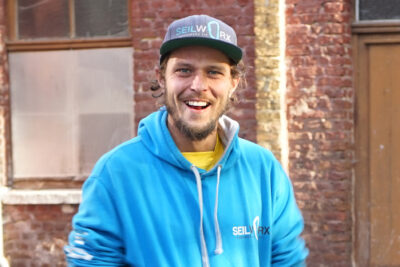 TIM KIRCH
Tim is a trained roofer and has worked in the past both as a carpenter's assistant and as an exhibition stand builder. He has also worked in hotel construction and, among other things, helped to build the Bürgerstock Resort on Lake Lucerne. At the beginning of 2018, he joined SEILWORX and has since successfully completed the highest level of industrial climber training. About his job at SEILWORX he reports: "I could only say yes and since that day I'm probably the happiest permanent employee in the world."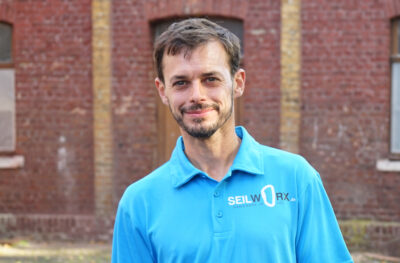 THOMAS WIRTZ
Thomas is a trained electrician. For many years, he worked in trade fair construction, which is also how he came into contact with Dominic Malina. Fascinated by working at heights, he finally joined SEILWORX in 2020 and completed his training as an industrial climber to expand his field of work. What he loves about his job, he says, are the diverse challenges that the different construction sites have to offer.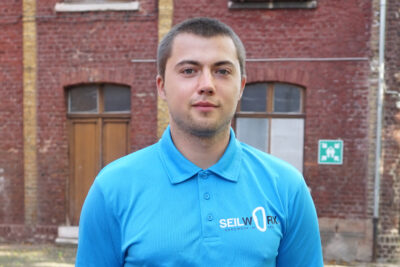 JAKOB BECKER
Jakob has been the camp manager at SEILWORX since 2018 and takes care of the organization and maintenance of the equipment. His interest in industrial climbing was sparked in a personal conversation with Dominic Malina. After a short test phase, Jakob decided to join SEILWORX permanently. Two of the main reasons for this decision were the positive team spirit, as well as the good and trusting relationship between the employees.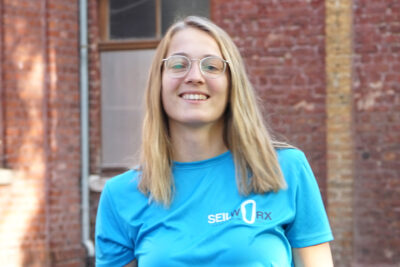 PIA RINGEL
During her semester abroad in Chile, Pia first learned about industrial climbing during a climbing trip. Back in Germany, one of the SEILWORX company buses caught her eye, whereupon she got in touch with the company. A short time later, she began her training as an industrial climber and has been part of the SEILWORX team since 2020. She particularly likes the fact that she is almost always outside at work and can also pursue her hobby at work.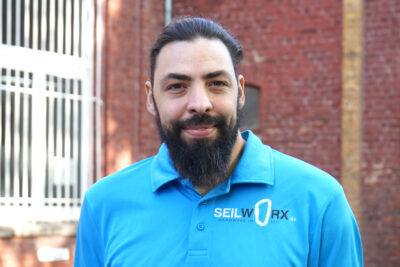 JONATHAN SIMOES
Johnny has been part of the SEILWORX team since the beginning of 2019 and came to climbing through a friend. Through his new hobby, he learned about career opportunities in the climbing industry and trained as an industrial climber alongside his studies. The best part of his job, he says, is the variety of work locations. He finds the equipment in the industry particularly exciting and the opportunity to learn more about its processes and modes of operation while on the job.